Featured Links:
If you would like to have a link to your Christian-related website added to this page please contact us by using our Contact Form.
* After clicking on one of the links, a new window will open. When you are finished visiting the linked site, just click your browser's close button to return here. Thanks again.
Christian Action Links:
---
King of Kings Radio Program and Other Links
---
Kids Program Links
---
Education
---

Southern Gospel Music
---
---

Verse of the day: John 14:1 (KJV)
Let not your heart be troubled: ye believe in God, believe also in me. In my Father's house are many mansions: if it were not so, I would have told you.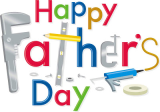 Sun., June 17, 2018
More events.
Click for more info:
---
The King of Kings
Radio Network
is listener supported.
Your prayers and gifts
are appreciated.
---
Thank you for supporting
King of Kings Radio

No events at this time
More details visit
the Events page
for more info.

Wagon Traxx
with James Coates
Sat. 1:00 PM -
2:00 PM EDT
Wagon Traxx Online
---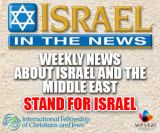 ---
Regular Business Hours:
Mon-Thur:
8:00 AM-5:00 PM
Fri: 8:00 AM-Noon
Sat. & Sun. Closed
For more information call 606.679.1342
Contact Info:

King of Kings
Radio Network
P.O. Box 1423
Somerset, KY 42502

Toll Free:
800.408.8888

In Pulaski County:
606.679.6300