About Us:
---
In Memory of:

Homer Akers

1916-2002

The King of Kings Radio Network has been broadcasting the "good news of the gospel of Jesus Christ" since June 1987. We began broadcasting on WTHL, 90.5 FM, in Somerset, Kentucky, now a 50,000 watt powerhouse. We also have stations in Cookeville, Tennessee on 90.9 FM WWOG and in Glasgow, Kentucky on 88.3 FM WSGP.

The King of Kings Radio Network is a listener-supported radio network, meaning we are totally dependent on our wonderful listening audience in order to remain on the air each year.

Thank for your faithfulness to this ministry, as we reach out and touch lives 24 hours each day.
---
The complete history of the King of Kings Radio Network will be coming soon! Please check back often.
---

Verse of the day: Deuteronomy 31:8
And the LORD, he it is that doth go before thee; he will be with thee, he will not fail thee, neither forsake thee: fear not, neither be dismayed.
Carroll Roberson
In Concert


Sat., March 28, 2015
6:00 PM, EST
Doors open at
5:00 PM EST
Gospel Singing Barn
Somerset, KY

More details visit
the Events page
for more info.
---

Wagon Traxx
with James Coates
Sat. 1:00 PM -
2:00 PM EDT
Wagon Traxx Online
---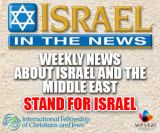 ---
The King of Kings
Radio Network
is listener supported.
Your prayers and gifts
are appreciated.
---
Regular Business Hours:
Mon-Thur:
8:00 AM-5:00 PM
Fri: 8:00 AM-Noon
Sat. & Sun. Closed
For more information call 606.679.1342
Contact Info:

King of Kings
Radio Network
P.O. Box 1423
Somerset, KY 42502

Toll Free:
800.408.8888

In Pulaski County:
606.679.6300