Weather:

Click here to return to the top

---

Verse of the day: John 3:16 (KJV)
For God so loved the world, that he gave his only begotten Son, that whosoever believeth in him should not perish, but have everlasting life.
Carroll Roberson
In Concert


Sat., March 28, 2015
6:00 PM, EST
Doors open at
5:00 PM EST
Gospel Singing Barn
Somerset, KY

More details visit
the Events page
for more info.
---

Wagon Traxx
with James Coates
Sat. 1:00 PM -
2:00 PM EDT
Wagon Traxx Online
---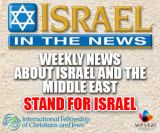 ---
The King of Kings
Radio Network
is listener supported.
Your prayers and gifts
are appreciated.
---
Regular Business Hours:
Mon-Thur:
8:00 AM-5:00 PM
Fri: 8:00 AM-Noon
Sat. & Sun. Closed
For more information call 606.679.1342
Contact Info:

King of Kings
Radio Network
P.O. Box 1423
Somerset, KY 42502

Toll Free:
800.408.8888

In Pulaski County:
606.679.6300