Community Calendar:
Welcome to the community calendar. If you would like to have your upcoming event aired on the radio please visit the contact us page.

Verse of the day: Matthew 11:30 (KJV)
For my yoke is easy, and my burden is light.
25TH ANNUAL GOSPEL
MUSIC JUBILEE
The Gospel Singing Barn
Somerset, Kentucky
FRI, SEPT 29 2017
SAT, SEPT 30 2017.
More events...
---
The King of Kings
Radio Network
is listener supported.
Your prayers and gifts
are appreciated.
---
Thank you for supporting
King of Kings Radio

No events at this time
More details visit
the Events page
for more info.

Wagon Traxx
with James Coates
Sat. 1:00 PM -
2:00 PM EDT
Wagon Traxx Online
---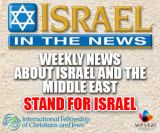 ---
Regular Business Hours:
Mon-Thur:
8:00 AM-5:00 PM
Fri: 8:00 AM-Noon
Sat. & Sun. Closed
For more information call 606.679.1342
Contact Info:

King of Kings
Radio Network
P.O. Box 1423
Somerset, KY 42502

Toll Free:
800.408.8888

In Pulaski County:
606.679.6300